Upcoming Shows at the Oddity Bar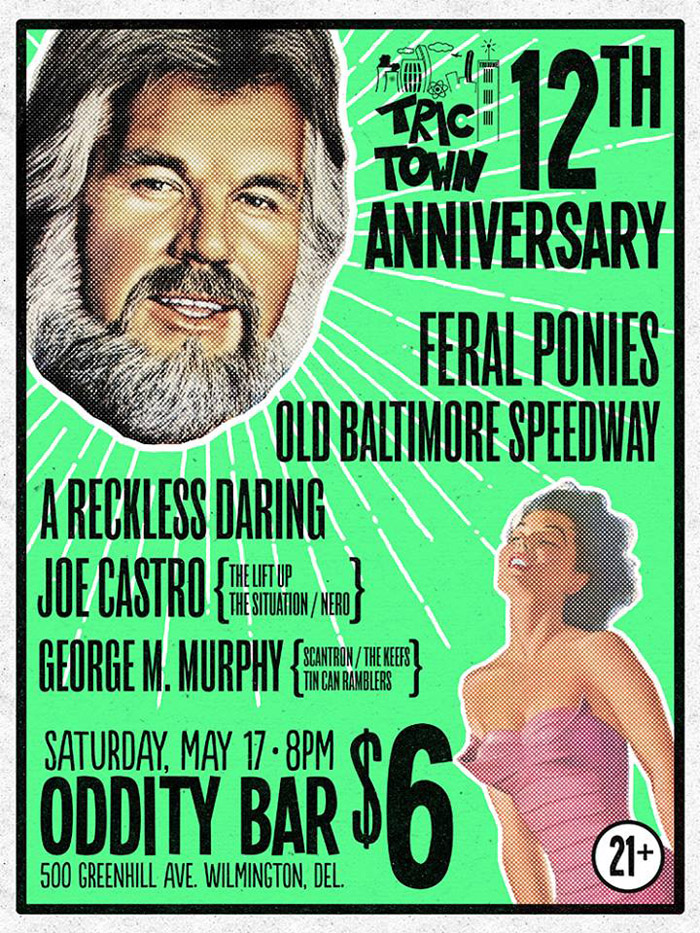 We're very excited to announce a couple of upcoming shows at the Oddity Bar in Wilmington, De.
First up, Saturday May 17th, Joe Castro will continue his "have guitar, will travel" tour with another solo acoustic performance as part of Tric Town's 12 Anniversary Show. Feral Ponies, Old Baltimore Speedway, A Reckless Daring and George Murphy (from the Tin Can Ramblers) will also be performing. Doors are at 8pm, Joe hits the stage first at 8:30 pm so get there early.
And on Friday, June 6th, The Lift Up will be returning to the live stage to perfom a special show with our old friends from Baltimore, Lushfarm, as well as No Devil Lived On and Black Rainbow Bear. Long time friend of the band, Mike Accursi will be filling in on bass for the show. Doors are at 8pm. Definitely don't miss this one. Brought to you by Our Velocity Productions.
The Oddity Bar is located at 500 Greenhill Ave, Wilmington, De.