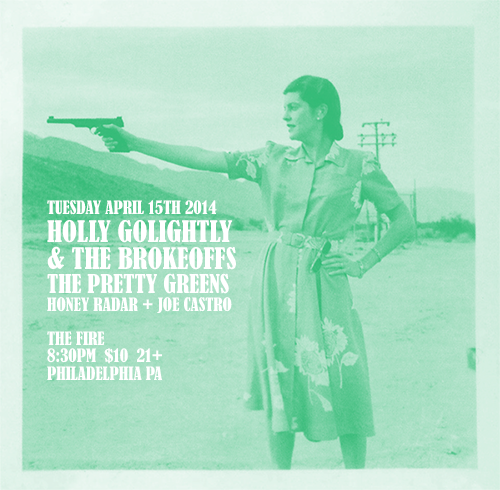 Showing no signs of slowing down, Joe Castro will be opening the Holly Golightly / The Pretty Greens / Honey Radar show at The Fire in Philadelphia on Tuesday April 15th.  The show starts at 8pm so get your taxes finished and come celebrate with a night of great music. 412 W. Girard Ave, Phila, PA.
For more information, click here.  To purchase tickets, click here.
And as the search for a new bass player continues, so does work on songs for the next album.  More to come.